Japan Travel Tips

Perfect Trip Guide
Japan Travel Tips

Perfect trip Guide
Japan Rail Pass allows you unlimited travel on JR lines
The Japan Rail Pass, known as the "JR Pass", is the golden ticket for travellers from overseas. If you travel around Japan by train, there are two types of ticket you should buy.
The "Welcome Suica", a prepaid IC card for not only the JR line but also subways and private railways
The "Japan Rail Pass" (JR Pass), an unlimited travel ticket for JR lines
In this article, we will explain the "JR Pass." As for the "Welcome Suica", please see the article below:
[card id=japan-train]
There are four points you should know about the "JR Pass."
The "JR Pass" allows unlimited travel on the Japan Railways network.
You need to order the "JR Pass" before you travel to Japan.
You can travel on only JR lines, you cannot take the subways or private railways with the "JR Pass."
The "JR Pass" does not cover two specific JR Shinkansen trains which are Nozomi Shinkansen and Mizuho Shinkansen [A Japanese bullet train]. If you want to take those Shinkansen trains, you need to purchase a special ticket for JR Pass holders.
What is the JR Pass?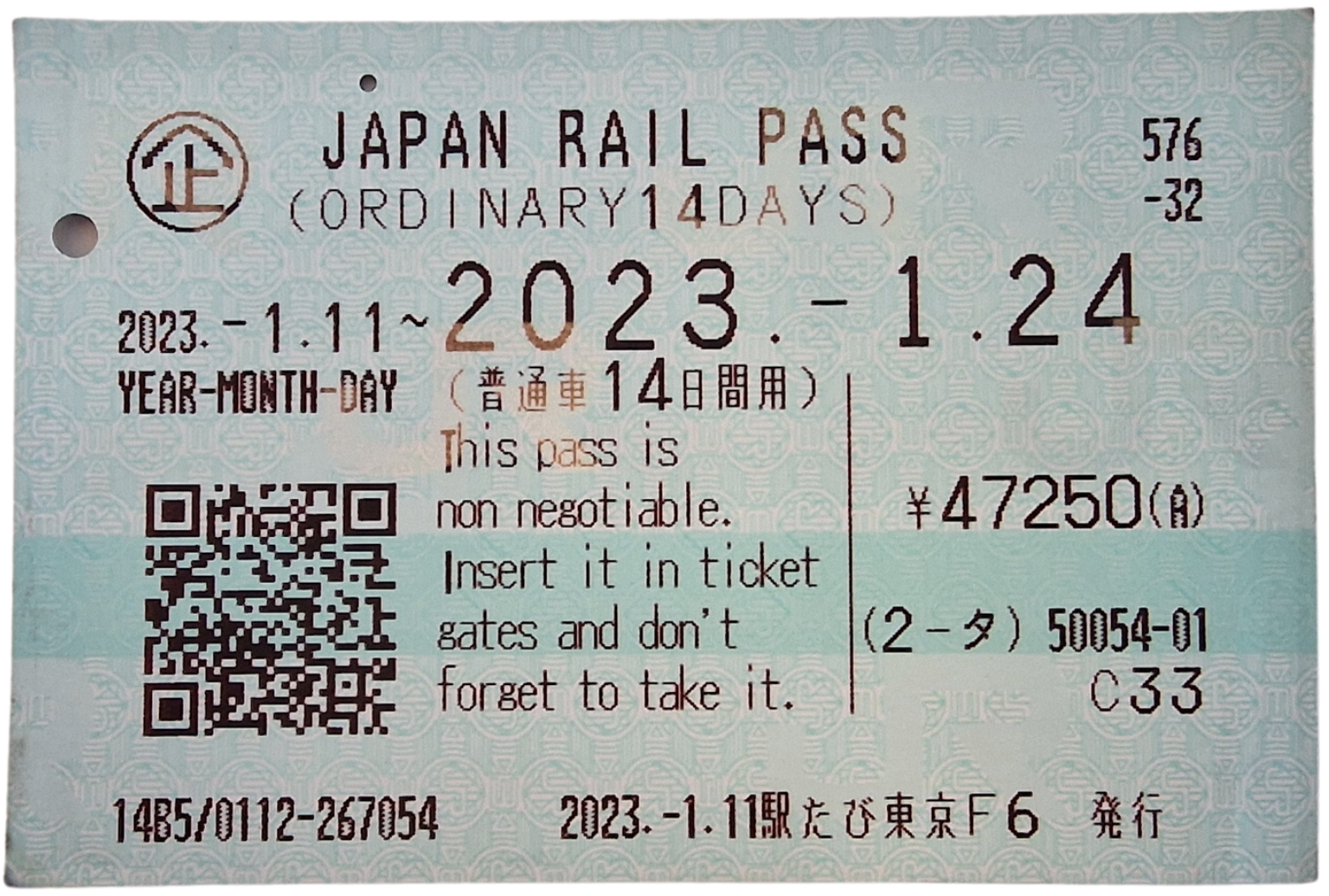 The JR Pass allows unlimited travel on the Japan Railways network. It's not just a ticket; it's your passport to explore Japan, using Japan Railways. Buy the JR Pass once, and you can hop on and off at almost all JR (Japan Railways) train stations for a set number of days.
Types of the JR Pass
There are two types of the "JR Pass":
Nationwide JR Pass: Unlimited journeys on JR trains all over Japan.
Regional JR Pass: Limited to specific areas like Kansai or Hokkaido region. For example, there's a "Hokkaido Rail Pass" and a "Kansai Area Pass."
Here's a table showing the validity period and prices for the JR Pass. The price has changed as of September 2023.
Type

Validity

Adults
(From age 12 upwards)

Children
(From age 6 to 11)

Nationwide

7 days

¥50,000 ($330)

¥25,000 ($165)

Nationwide

14 days

¥80,000 ($530)

¥40,000 ($265)

Nationwide

21 days

¥100,000 ($665)

¥50,000 ($332)

Regional

Variable

Variable

Variable
Children aged 5 and under travel for free but don't get an allocated seat.
For more details, check the official websites:
Do you need the JR Pass?
Imagine eating sushi for lunch in Tokyo and then travelling to Kyoto on a bullet train. With the JR Pass, you can get there for a very reasonable price. My British friends bought a 21-day Nationwide JR Pass, went from Tokyo to Hiroshima, were back in Tokyo in two days, and the next day they were off to Nagasaki.
So, the JR Pass is the golden ticket for tourists that lets you go across Japan without thinking about costs.
How to buy the JR Pass
You need to purchase the JR Pass outside Japan through online websites or travel agencies. When you arrive in Japan, don't forget to exchange your voucher for the "JR pass" at a JR station. Make sure you get a "temporary visitor" stamp on your passport upon entry because only short-term non-Japanese tourists can buy it.
Here are the steps:
Order Online: Pre-order on the official site. Receive the confirmation email.
Arrive in Japan: Bring your passport and confirmation email to a JR ticket office called "Midori no Madoguchi." You can also exchange it at the airports in Haneda and Narita.
Pro Tip: Buy it before you get to Japan. You cannot buy a JR Pass once you're already in the country.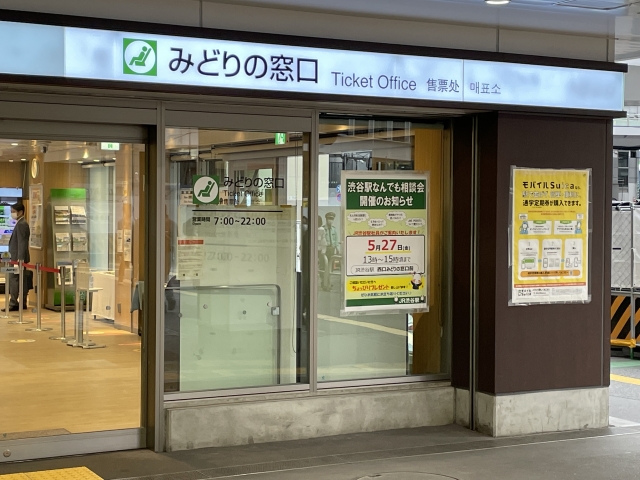 JR Pass limitations: Nozomi and Mizuho Shinkansen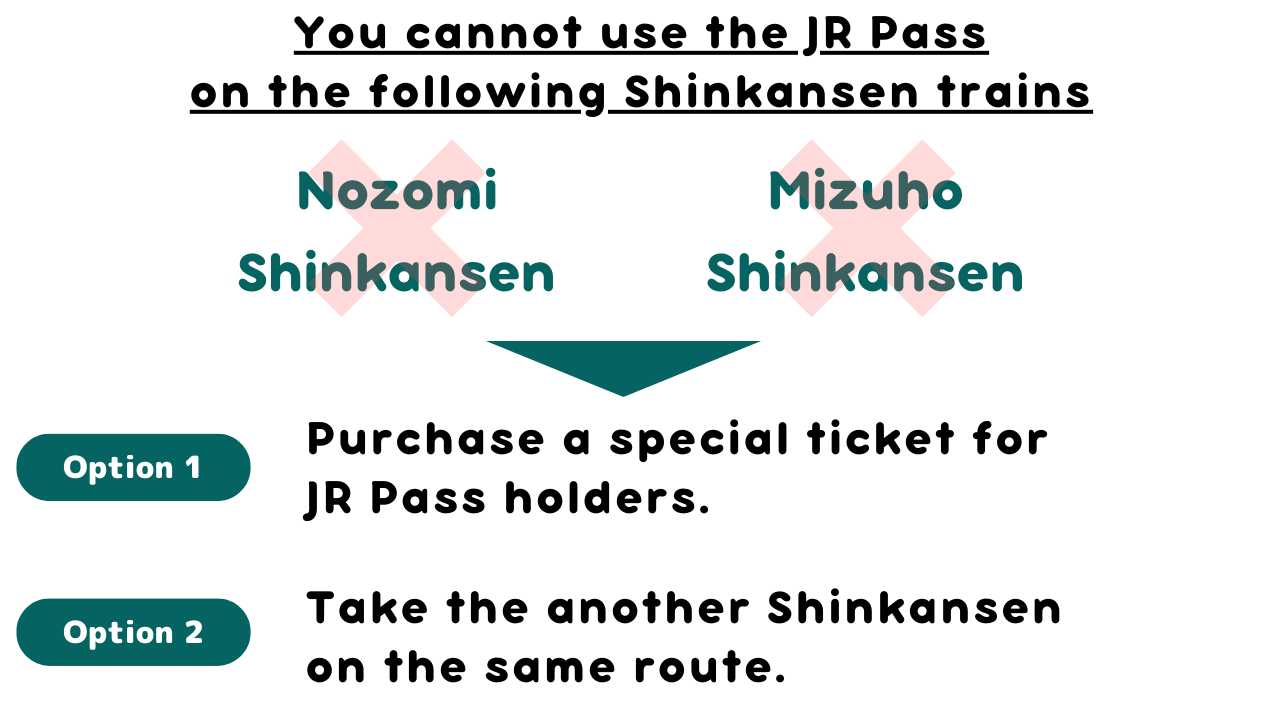 The JR Pass is the ultimate train ticket for tourists in Japan. However, when taking "Nozomi Shinkansen" or "Mizuho Shinkansen", the "JR Pass" holders need to purchase a special additional ticket.
Nozomi Shinkansen: Runs from Tokyo to Hakata in Kyushu.
Mizuho Shinkansen: Runs from Shin-Osaka to Kagoshima-Chuo in Kyushu.
There are two options if you travel on the "Nozomi Shinkansen" or "Mizuho Shinkansen"
Option1: Purchase a special ticket
You can take these Shinkansen trains by purchasing a special ticket. Prices are from ¥4,180($30) to ¥6,500($45) and are based on the distance you travel. A special ticket can be purchased at the ticket vending machine or the customer ticket centre "Midori No Madoguchi." You can use your credit card.
Please check the official website below for further details.
Official Website: Use of "NOZOMI" and "MIZUHO" Shinkansen bullet trains
Option2: Take another Shinkansen train on the same route
The other option is to take another Shinkansen train on the same route. 
Take the Hikari Shinkansen instead of Nozomi Shinkansen
Take the Sakura Shinkansen instead of Mizuho Shinkansen
These Shinkansen trains are on the same routes. However, they stop at more stations than the Nozomi or the Mizuho Shinkansen trains. Therefore, it takes a little longer.