Japan Travel Tips

Perfect Trip Guide
Japan Travel Tips

Perfect trip Guide
Guide to Airport Lounges at Narita's Terminal 3
Unfortunately, there is no airport lounge in Narita Airport's Terminal 3.
While the terminal is equipped with essential facilities such as WiFi rental, currency exchange, ATMs, and convenience stores, alongside restaurants and fast-food outlets, it lacks an airport lounge. This article is crafted for those who wish to enjoy lounge access while using this terminal, offering solutions to this shortfall.
Narita Airport Terminal 3 primarily serves low-cost carriers (LCCs)
Narita Airport's Terminal 3 inaugurated on April 8, 2015, and since then, has undergone several expansions. As of 2023, it can accommodate 15 million passengers annually, a significant increase from its initial capacity of 7.5 million. The terminal's footprint has also doubled to 110,000 square meters from 66,000 square meters.
Despite these expansions, the terminal retains a simple layout, reminiscent of a track field.
New access path completed in April 2022 for greater convenience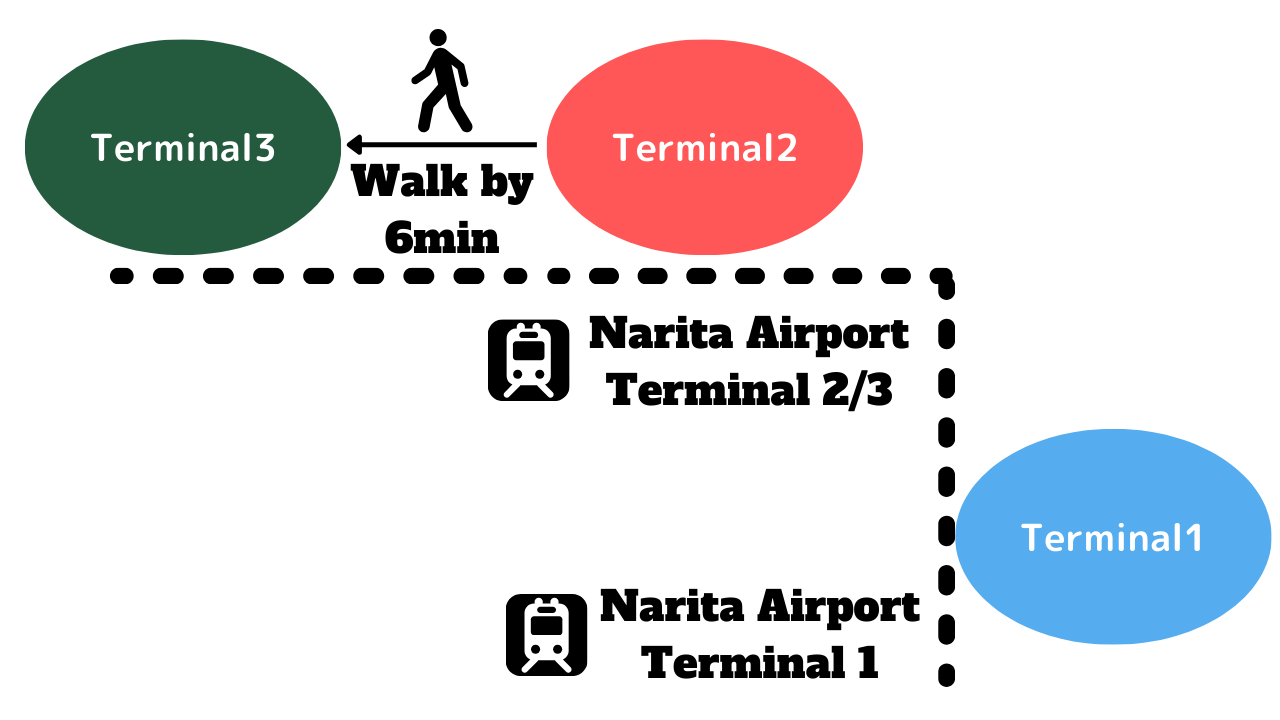 Terminal 3 is known for necessitating substantial walking due to its sprawling layout. Many recall having to walk nearly 15 minutes when using an LCC at this terminal.
While Terminal 1 houses "Narita Airport Station" and Terminal 2 contains "Airport Terminal 2 Station," there is no direct train access to Terminal 3, requiring passengers to walk from Terminal 2. Fortunately, since April 2022, a new access pathway has reduced this walk to about 300 meters, or a six-minute stroll, a considerable improvement from the earlier 500 meters.
Improved Convenience of Terminal Shuttle Bus from March 1, 2023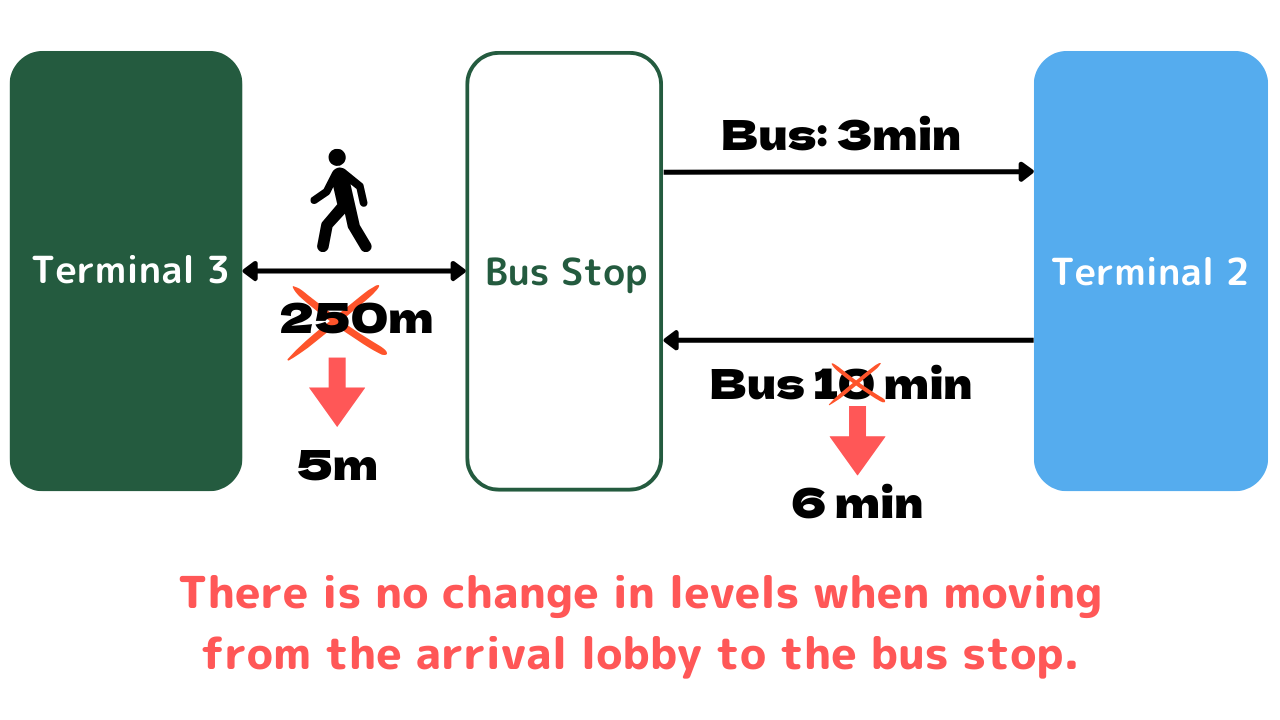 On March 1, 2023, the bus stop at Terminal 3 was relocated, enhancing connectivity with Terminal 2 dramatically. This development has brought several benefits, including reduced walking distance to the bus stop and quicker shuttle bus rides between terminals, all without changing levels from the arrival lobby. These improvements have made using Terminal 3 more comfortable and convenient.
For Those Planning to Use Terminal 3 but Wish to Access an Airport Lounge
As of March 2023, there is no airport lounge available in Terminal 3. Despite having convenience stores and fast-food outlets, the terminal has lacked a lounge since its inception.
You Can Use the Card Lounge at Terminal 2
For those desiring lounge access while at Terminal 3, we recommend the "IASS Executive Lounge 2" located in Terminal 2. The "IASS Executive Lounge" caters to holders of gold cards and above, situated in the pre-immigration general area, allowing even those flying from Terminal 3 to use it.
The distance between the terminals has been reduced to 300 meters, making the lounge more accessible. Plus, with the enhanced shuttle bus service since March 1, 2023, commuting between the terminals has become easier. For those arriving by train, it's most likely you'll alight at "Airport Terminal 2 Building," which directly connects to Terminal 2, facilitating easier access to Terminal 3.
IASS Executive Lounge 2 Details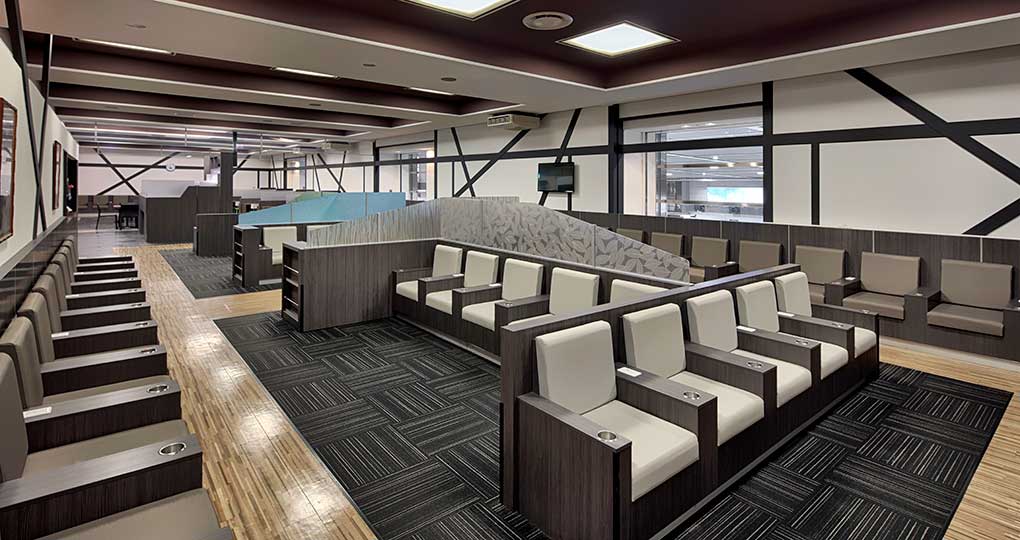 To find the lounge, travel from Terminal 3 to Terminal 2 and head to the main building on the fourth floor.
The card lounge is accessible with certain gold and above credit cards (Rakuten cards included)
Operating hours: 7 a.m. to 9 p.m. (Open daily)
Enjoy one complimentary alcoholic beverage per person
Children under 12 enter free
(Source: Official Priority Pass)
Related Articles